SEO Web Positioning, Position Web in Madrid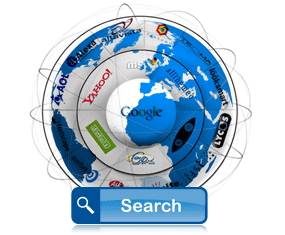 Web Positioning (SEO) can mark the difference between success and failure for your internet business.  Impulso Tecnológico understands the importance of efficiently promoting your company on the Internet through Web Positioning and Search Engine Optimization (SEO), Google, Yahoo, Bing, etc.
National statistics show that more than 75% of homes in Spain have Internet access.  Internet users spent millions of euros shopping on the Internet in 2012. Making sure your page is optimized in different search engines is the best way to guarantee your business success on Internet.
Search Engine Positioning or Web Positioning (SEO)
Web Positioning (SEO) is a field of constant changes. Remaining on top of web positioning requires a full-time commitment with the ups and downs and specifics of the world, especially with Google.  Our specialists make an effort to stay a step ahead when it comes to positioning web pages and keeping them in the top rankings on Google. Search engines continually merge and change their rules to keep their rating free from abusive webs.  Unfortunately, all of these changes can mean that legitimate webs lose their natural web positioning acquired in search engines or even have their web erased from search engines.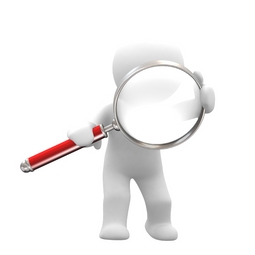 Impulso Tecnológico specializes in Natural Web Positioning. If you are looking for help to put your company or business on the Internet market, we can help you achieve a good placement on the main Internet search engines. With one of our Web Positioning plans you will receive a monthly or quarterly report, showing the progress of your web positioning to the top of the search engine rankings.  To obtain more information about positioning and how to improve you position in search engines, request a Web Positioning Estimate
Our specialists in Web Positioning are ready to guide you in the process of improving your corporate web's classification in Google, for example.  Call us today for a free enquiry to develop a natural web positioning strategy for your web in the main search engines.
How much does web positioning cost in Madrid
I always like to use the analogy of how much it costs to buy a car.  How do you want it, do you want a Mercedes or are you fine with a Seat, do you simply want the car or do you also want top-quality service, guarantee, etc.  In the case of web positioning, especially in Madrid, the matter is more complicated for different reasons.  To give a positioning estimate we must make several distinctions:
Do you prefer a rental service or to pay for the content and web ownership?
What services/products are offered?
What competition de we have?
If you have a web, what is its position status?
How many words or topics do you want to be positioned?

What budget is available?
Options to position your web
Rental
With the rental option of web positioning, we take charge of everything.  You only have to give us basic information about your sector, products/services and maybe even the names of your main competitors in Google and also in the natural market. Impulso Tecnológico is committed to creating and maintaining the web page with the potential client while enhancing its natural positioning. Both the web and its contents will belong to Impulso Tecnológico. At the end of the contract (in the case of wanting to discontinue positioning) the client can choose to purchase the web or simply end the agreement.
This service will have a fixed sign-up cost to cover audit expenses and analysis of the competition. Later, a monthly cost depending on the visits received.
Ownership
With ownership, we work on your web – the web and all of its content is your property. Initially, we will audit your web to spot its strengths and weaknesses. We will also study the competition and do an analysis of key words for positioning. The estimate depends on the number of words you choose for positioning. After we do the study we will be able to say how long the different possibilities would take.
Request an Estimate for Web Positioning in Madrid