Computer Services
Information Technology Consultancy, IT
Madrid Computer Services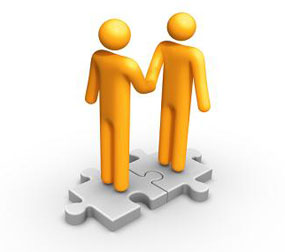 We understand the importance of developing your business, which is why we offer our Information Technology or IT Consultancy, so that you can focus on your key business processes and the technology experts can give you advice on everything relating to information technologies.
Impulso Tecnológico offers a complete range of services and programs to satisfy the needs of our clients.  Whether it is a project to relocate an office or to install a new network or even our flat-rate computer maintenance services – we are there for you.  We have worked in numerous SMEs and we have acknowledged their desire to have high quality solutions and top-level customer service from Impulso Tecnológico.
If you have an IT project on your hands, call us and let us advise you.  Remember, we are your external IT department.  Some of the projects in which we can assist you, although we could list thousands, are: relocation of offices (planning and implementation), policy definition of system use, IT supplier management, It budget planning, implementation and migration of networks and systems, system audits, etc.
Computer Services: Information Technology Consultancy…
Computer Maintenance
Information technology services all of Spain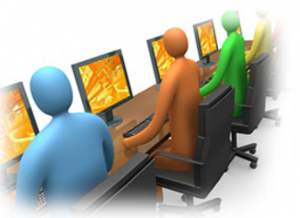 Impulso Tecnológico: IT Services which guarantee the continuous performance of your systems.  We are professionals in computer maintenance, offering these computer services all throughout Spain and we will help you maintain your systems available and trustworthy with preventive computer maintenance.
Impulso Tecnológico provides administration service for IT systems and maintenance needs for companies. Specialized computer technicians will provide maintenance for your computers, servers, and systems to assure they continue to function, to minimize idle time and to maximize productivity. We end computer problems quickly, either with remote IT support or on-site. Your systems will stay protected, secure and available whenever you most need them, ensuring that your employees remain productive.
Information technology services: Computer maintenance in Madrid…
Computer Networks Cabling
Information Technology Services all of Spain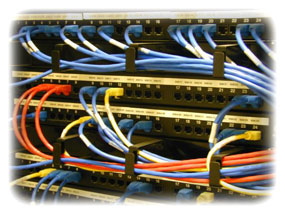 We have been providing voice and data cabling and fiber cabling all throughout Spain for more than 15 years.  Our specialists in design and infrastructure installation provide the project with a perfect combination of top quality technology and professional ethics to achieve the perfect finish for a certified network cabling.
IT cabling services all throughout Spain. We are a Madrid company, certified for network cabling by different manufacturers. We are fully insured and we work with a diversity of manufacturers. There is no such thing as a job too small or a job too big for us.  Whether you need to wire one workplace or thousands, we will work efficiently with the requested specifications and within budget. A high-quality service, as well as quality material and components are part of our commitment to you, our client. This is the unwavering formula which has propelled our growth and the spread of our reputation in the network wiring industry in Madrid and Spain.
Information Technology Services: Structure Network Cabling in Madrid…
Telephone Switchboards
Information Technology Service all of Spain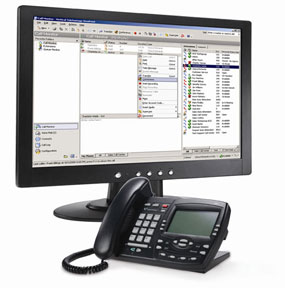 Impulso Tecnológico offers switchboard installations in Madrid with the most advanced systems on the market. Impulso Tecnológico provides solutions in telephone switchboards and communication systems which allow small and mid-sized companies to completely personalize their communication systems, satisfying their specific needs whether a single location or a multinational corporation.
Whether your organization needs telephone switchboards to use traditional telephone lines (analog or digital switchboards), or if you want to use voice over IP (IP telephony – VoIP) to control expenses or a combination of the two, Impulso Tecnológico has the ideal telephone switchboard available.
The ability Impulse Technology has to maintain both analog and digital or IP switchboards proves that we adapt to emerging technologies.  With our IP switchboard installation services, we allow our clients to transition to IP Voice at their own speed, offering the most complete combination of traditional switchboards and IP telephony abilities.  With Technology Impulse, you will receive all the improvement in productivity, cost savings, and flexibility which Voice over IP provides, without risking your business being interrupted.
It doesn't matter if your organization is based on sales and requires the latest technology with mobile extensions and IP phones with global coverage or messaging services. If you company has multiple headquarters and you need mobile users or users from other branches to use a centralized connectivity system, Impulso Tecnológico has the solution with the latest IP telephone switchboards.  These IP switchboards with mobile extension allow companies to use and manage the telephone system based in IP switchboards wherever they go, remaining connected 24x7x365.
Information Technology Services: Telephone Switchboards…
Technical Staff Outsourcing
Madrid and Barcelona Information Technology Services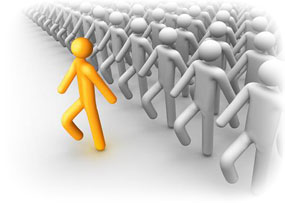 Benefits of outsourcing your IT Service
The cost savings and service quality monitoring motivates organizations to choose technical staff outsourcing for certain business functions.  Impulso Tecnológico is a leading provider of IT outsourcing services in Madrid and Barcelona.  We offer flexible options which provide the resources for your IT department at a fraction of what it would cost to receive them internally.
IT Outsourcing: an alternative to internally hiring technician staff
Do you think you need IT services of an outsourcing company like ours? Depending on your needs, we can probably give you a more flexible, creative and complete solution than what you have without technical staff outsourcing.
Allow us to make your business easier and more beneficial by subcontracting IT technicians.  Compare your current expenses with a detailed estimate and specific references from existing clients.
Information Technology Services: IT Outsourcing…
Server for Virtual Windows Office
Information Technician Services all of Spain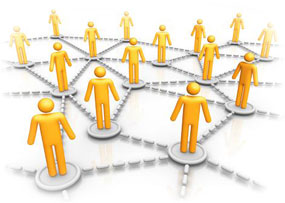 Whether you need to save money or give your organization flexibility and the possibility to work remotely, Impulse Technologies provide the service of Windows Server for Virtual Office. With this system, and at a fraction of what it would cost to have a physical office, all of the members of your team can access the same server to work and store information.
The server for Virtual Office is installed and configured based on your requirement, creating the number of users and introducing the appropriate security levels. As a system based in Windows, you can access and share all of the applications you are accustomed to.  You can work remotely and access it 24 hours a day during every day of the year.  The only requirement is that you have internet connection.  The Windows Server for Virtual Office also has the possibility of automatic and remote back-up copies.  It is highly advisable for companies who don't need a physical office but do need to share information with their partners and for the information to be kept in a safe environment.
There are many advantages of teleworking, both for the company (increased productivity due to working by objectives, elimination of clock control)… and for the worker (more family time, less stress…).
Information Technology Services: Server for Virtual Office and Teleworking…
Network Security
Madrid Information Technology Services
Seguridad en las redes de las PYMEs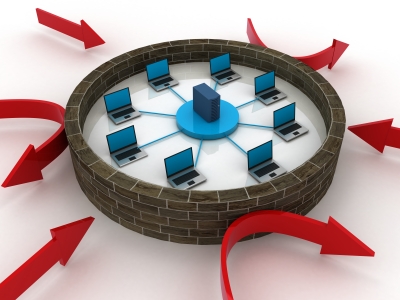 How to minimize risks for your data, network and users?
A security strategy for small and mid-sized companies (SMEs) can consist of a firewall and antivirus software. While this might have been enough several years ago, a good security network strategy should consist of several layers. If your company is connected to Internet, it can become an objective for hackers, network attacks, malware downloads through unprotected navigation and viruses sent through email. You can read more about network security.
Multi-layer Computer Network Security
Impulso Tecnológico recommends a multi-layer security strategy starting with defense-in-depth:
Local network based attack blocking

Examples: firewalls, Gateway antivirus, protected email, protection against spam, secure web content filter, intrusion detection and prevention

Local PC based attack blocking

Examples: Personal antivirus, personal firewalls, spyware elimination, intrusion prevention in local PC

Elimination of security vulnerabilities

Examples: Security patches configuration management, vulnerability management and penetration testing

Secure support for authorized users

Examples: secure passwords, VPN, secure remote access, file encryption and ID management

Tools to minimize business losses and to maximize efficiency

Examples: back-up copies, records management, policy tools
Each layer of network security recommendations is based on the previous layer and if a layer is "deleted", your company is vulnerable and at risk.  Ideally, the company would enforce each one of these layers to have a safe network and environment; however, the cost can be prohibitive.
Impulso Tecnológico can help you determine the best network security strategy for you company to minimize risks for your data, networks and users.
Information Technology Services: Computer Network Security…
Firewall Installation
Information Technology Services Madrid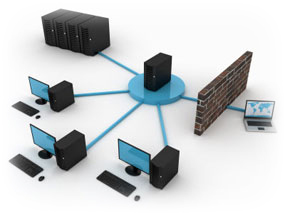 Impulso Tecnológico has staff experienced in installing firewalls in Madrid. We mainly work with Watchguard, due to the versatility of its systems, its stability and its cost. The firewalls or firebreaks control all of the inbound and outbound Internet network traffic from your company.  They automatically block intruders, but they are not as easy to install and to manage as software which can be installed on your computer equipment. If you have not installed a firewall, you should.  Firewalls provide the protection and control necessary to work safely, both inside and outside of your company's network.
Information Technology Services: Firewall Installation in Madrid…