Computer Outsourcing in Madrid, technician subcontracting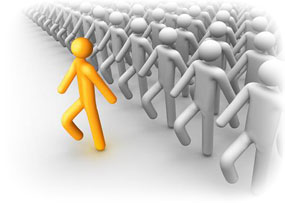 Benefits of outsourcing or subcontracting your IT service in Madrid
Quality assurance and cost saving motivate organizations to choose IT outsourcing in Madrid for certain business functions. Impulso Tecnológico is a leading provider of IT outsourcing services.  We offer flexible options which provide resources to your IT department at a fraction of what it would cost to have them internally.

Computer Outsourcing in Madrid: an alternative to internal hiring of IT staff.
IT Outsourcing? If you think IT outsourcing can be a headache, think again.  By subcontracting IT technicians you save costs and you will have access to a team of field specialists. Do you think you need IT services from an outsourcing company like ours? Depending on your needs, it's likely we can give you a more flexible, creative and complete solution than without technician outsourcing.
Allow us to make your business easier and more beneficial by subcontracting your IT services.  Compare your current expenses with a detailed budget and specific references from existing customers.
How SMEs in Madrid can benefit from IT outsourcing or subcontracting IT staff
Prospering in a business environment nowadays is more difficult than ever.  If you are the owner of a small or mid-sized company, it's unlikely you have the time, money or resources to dominate your market.  This is the reason why using our  IT outsourcing service in Madrid is a great idea to stabilize your business in any surrounding. Read the following list of benefits you can obtain from using a company that provide computer outsourcing in Madrid.
Free up resources to focus on basic business functions
Reduce costs and operating expenses.
Easy access to specialized and technical knowledge.
Gain a technological advantage over your competition
Eliminate excessive idle time.

Increase productivity
Technical staff profiles for IT outsourcing that we can currently cover
Junior Systems Technician
Senior Systems Technician
Systems Administrator
Server Administrator
Network Technician

Other outsourcing profiles are available, contact us
Availability of IT technicians for IT outsourcing in Madrid
We have experimented technicians in the areas mentioned above.  They are available after a certain period of time needed to choose and prepare them.  The options are listed below, keeping in mind that depending on the availability we have at the time the technician will be able to start sooner or later.   There is no minimum time frame for hiring IT outsourcing service, although we do need the client's commitment in case they decide to incorporate the person into the company.
IT Outsourcing by days
IT Outsourcing by weeks
IT Outsourcing by months
Indefinite IT Outsourcing

IT Outsourcing to cover vacation leave